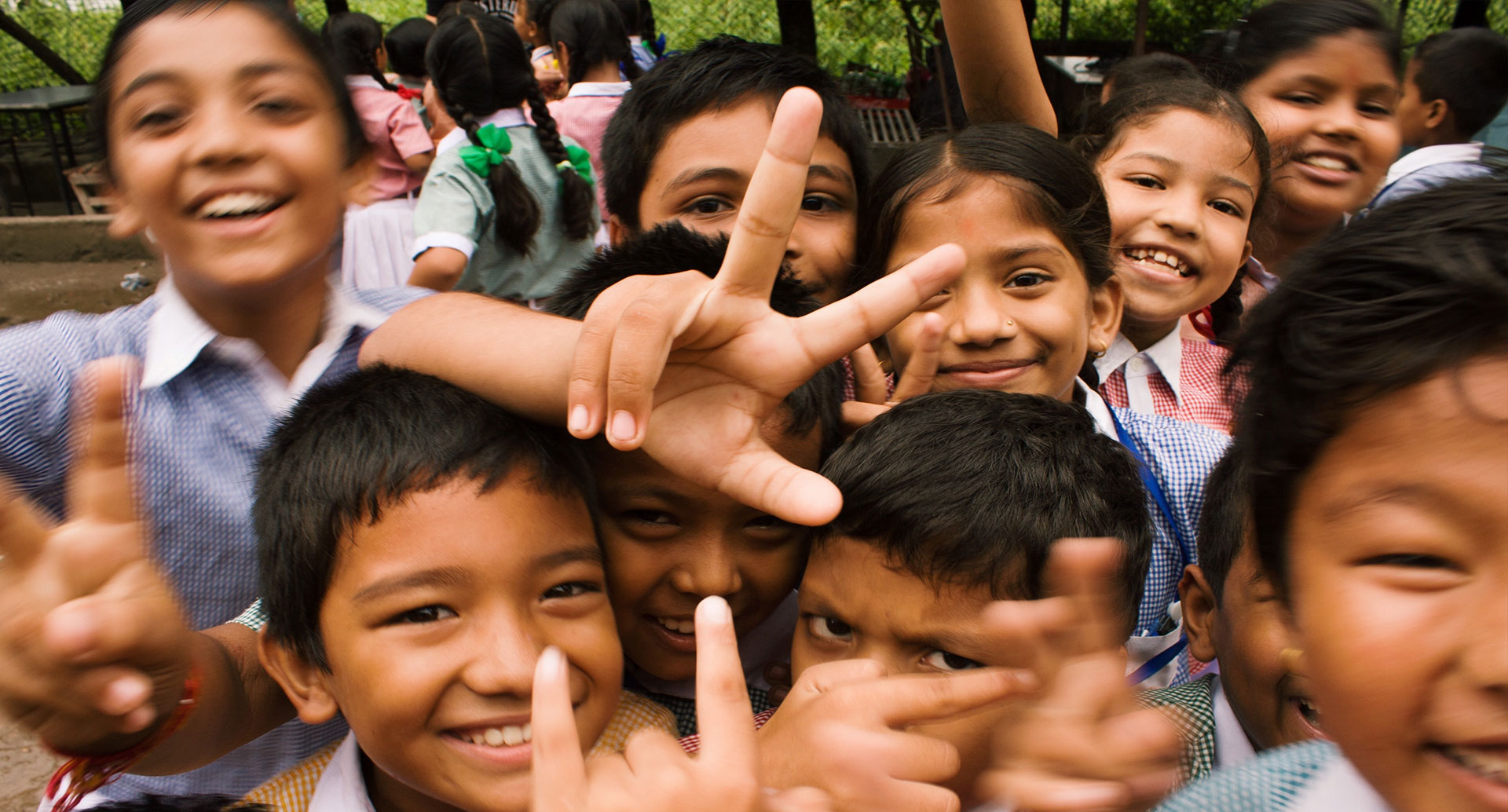 These days, almost any small business should have a website. With costs being extremely low at the entry-level, it's becoming difficult to imagine a reason for any company of any size not to have a website.
First and foremost, what is a website?
A website is a group of connected web contents that share a single domain name. It can be created and maintained for individual or business use. It is necessary for a small business to represent itself on a global scale by having a website of its own.
The World has gone digital!
From the onset of the Internet, far-reaching and greater opportunities materialized. Businesses and Customers far and wide are connected with the touch of buttons, all thanks to the Internet. Orders and other transactions can be carried out with digital gadgets, circumventing the problem of distance or face to face communication.
Many small businesses still don't see the need to have a good website probably because of the maintenance cost or lack of knowledge about how the website works. However, there are so many benefits a small business can gain if it has a website where it could advertise most of its business activities to the netizens. So if you really want to gain a lot from your small business then you have to get your company a good website.
What are those benefits your small business will gain from a good website?
1. It advertises your products and services
With the use of a website, most of your goods and services are advertised on the internet reaching far much more people than local and word-of-mouth advertisements. The advertisement will appear on various social media, and your products are seen through the help of search engines.
Sounds funny, doesn't it? What are Search Engines?
Search engines are programs that allow a user to find a specific service or product they are looking for. A search engine enhances your ability to tend to a customer's need by allowing that customer to find whatever specific product they are searching for.
Most website search engines are linked to a Google search engine. This is an optimization that allows Google users to easily find your services and products whenever they are searching for something related to it. A search engine helps your goods and services to be easily searched or identified on the internet which makes it easier for your customer to access your products online.
A web is an ecosystem that allows you to advertise your goods and services to many possible customers: whether businesses or single users. As a small business owner, using the website to present your goods and services can also help you to target your advertisements to any customer close-by not forgetting to mention that you can easily communicate with your customers through emails or any other means of conversation(social media).
2. It makes your products more reliable and gives a sense of professionalism
The website makes your products more credible and it also presents your small business in a professional way. With the use of a website, most people will recognize your products or services simply because it is found online. The website gives you an opportunity to establish a long-term online relationship with your customers and fully understand their basic choice of products. It also assists in convincing your customers to trust your products or services.
3. It is highly effective for your small business
Even while you are asleep or on long vacations, your website is always active. This means that your website is online busy marketing your brands and attracting new customers to your business. The website on its own is an advertisement of all your business potentials and it further exposes your business products on various social media for more accessibility.
4. It makes the business fit into the technological trend
All businesses, whether small or big are no longer depending on their local physical locations. They now take advantage of technology to present themselves to the outside world and make themselves accessible even in the global market. A Website is one of the effective technological trends that a small business can take advantage of in reaching a more broad market.
These are just a few benefits of having a website for your small business. But what are those things to consider in creating a good website? We will carefully look at those factors to consider before creating a website for your small business.
Things to consider when designing and creating your website –
Nowadays, people easily rate how good or bad your business is based on how your website is perceived. This means your website has to be top-notch and appealing to the eye. The first step you need to take in developing your website is having a good web design performed by a high-rated web designer. Now the question is, who is a web designer?
A web designer is a person who designs and sometimes creates a website. The person specializes in preparing quality contents for your website. The main role of a web designer is to style and give a layout of pages with contents, including text and images. So in order to have a good web design, you would need a professional web designer to do the task perfectly.
However, the great website design should have these three values:
Appealing format and content – The first impression really matters! What your customers see when they first visit your website is what will determine how they perceive your business. Therefore it is very important to make sure that what is displayed on your website is unique and easy to comprehend. As a small business owner, you should hire a very brilliant web developer that understands your objectives and business strategies. Your programmer should be able to create an eye-catching, user-friendly website that is simply understandable. The format of your website should be well-ordered and can be navigated with ease. No customer would love to waste time and effort searching for one particular product on the internet.
User-friendly interface – Your small business website should have a user-friendly interface. By user-friendly interface, it means your website should be easy to use or understand to the point that a novice user can access your website without any difficulty. With user-friendly web design, your customers will easily scan through your webpage without any stress. A user-friendly website ensures that your content is readable, can be easily navigated and most especially does not take time to load because once your webpage does not load within 4-6 seconds then it drives your customers away and reduces your search rankings on Google. Your website interface should be simple and unique in order to ensure that your customers will scan through your webpage without any complication.
Functional links and buttons – Web buttons are those graphics, badges, stickers or texts you see in some web pages. Take care that the web buttons on your website or hyperlinked texts are functional. Human errors could be fatal to a profitable business. Taking for instance a customer needs to buy a product from your website as in the case below:
User Case:
Imagine that the "Shop Now" button is broken.
By saying that a button is broken, it means that the button does not direct the customer to the appropriate page that would facilitate the sale. This would be a big loss of sales on your part and the client is most likely not going to leave a report or feedback about it.
Another thing to consider in developing a website is to know a perfect strategy that will be very effective for your small business.
You need to plan and decide on how you want your products or services to be distributed and who are your main targets here? You don't just jump into developing a website without a purpose. You need to clarify yourself in order to allow your customers or visitors to get the idea you are trying to portray. As a small business owner, you know that your main goal here is to:
Introduce your products or services and attract new customers to your business.
Increase the level of sales and gain good reviews about your products or services.
Ensure that your products or services are being advertised on a daily basis
Have a closer connection between your online customers.
In this step, you will have to take a strategic approach to your website and contemplate on how you would want it to be like. The point here is to create a small business website that will bring in profits every day. It is left for you to decide on how you want your products or services to be seen on your website. What sort of information are you trying to pass on? And what idea are you trying to depict? These are things you should consider before thinking of further developing your website.
We have learned a few things to consider when developing a good website for your small business, now let's look at what really a web design is and why is it necessary?
What is web design?
Web design can be defined as the creation of web pages, most especially when it has to deal with the layouts and the presentations rather than the functionality. It is the process of creating websites and the people who specialise in web designing are called web designers or web developers.
A well-designed website attracts new users to your small business simply because of the way it looks professional. Without a good web design, no user would want to scan through your web contents and this can reduce sales for your business. A good web design reflects the mission of your business and also exposes your business capabilities in a more unique way.
The web design itself is what makes the website. For instance, just look at it as a physical shop, why do you think it is good for a local business to have a good building design when setting up a shop? When you make a bad impression, you lose a potential customer and when you make a good one, you gain a customer. Automatically, when you make a great impression, you can potentially gain and keep a customer for life.
Web design is like a parameter used by the web designer to represent your business idea or product on the website. What this really means is that the web design makes your products or services clearly understandable. It expresses the functions and uses of your products or services which makes it easier for the reader to understand when they land on your web page. Web design is as important as the website.
Web design creates awareness about your business. By creating an awareness this means that if your business has a website, people can easily go there to find out more about your products or services instead of going all the way to the office and it is another good way to publicize your business.
Updating your web design regularly is also very vital. When your website is shabby looking and your competitor's website is beautifully designed with readable contents then your customers will definitely choose your competitor's services. This is why good web design is very necessary for your small business.
Conclusion:
We are in the digital age where billions of people make use of the internet all the time with the help of a digital gadget. Currently, most orders and business activities are carried out on the web for easier transactions. This alone should make you own a website to represent yourself out there. If you really want to benefit from the opportunities of having a good website then it is very necessary for your small business to have a website of its own.