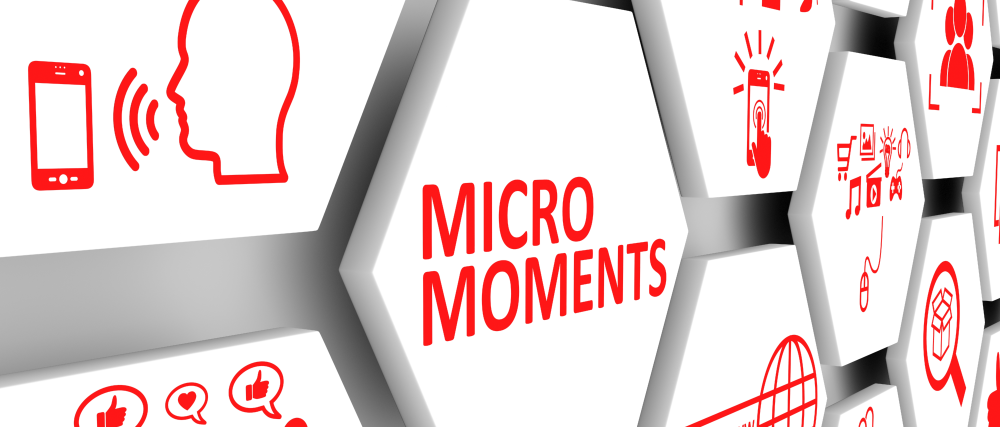 We always want more from our online content. This focus on more has led to the ever-increasing number of searches, video content, shopping searches, and so on. All of this is happening due to the utility of smartphones, which is why micro-moment marketing came into being.
Significance of Micro-Moments
You know that fleeting moment when some question pops in your brain and you immediately turn to your phone for the solution? Google refers to such moments as micro-moments. It is focused on the intent behind the search and essentially, the customer journey.
This helps them to understand what people search for so that they can figure out ways in which those can be influenced. As with the people's transition to mobile phones, new opportunities have opened up for brands and they need to be effectively leveraged. This is why micro-moment marketing has become so important.
What is Micro-Moment Marketing?
As mentioned above, micro-moment marketing is centered around intent-rich searches that people perform on an everyday basis. Google has narrowed down these questions into four typical types:
I want to do
I want to know
I want to buy
I want to go
Since Google is so prompt with the answers it provides to its users, they have come to depend heavily on the search engine for providing quality answers to their queries. They want their solution to align just right with their micro-moments. This is called micro-moment marketing.
Further, from the marketers' point of view, this is a game-changer. When people are acting on these moments, it becomes even important for them to get results that are useful and relevant to them. Now the brand which is able to do this well immediately gets an edge over the others.
Benefits of Micro-Moment Marketing
Some benefits of micro-moment marketing have been listed below:
Create brand awareness for companies of all sizes
There is a lot of competition in the digital space, what with businesses of all shapes and sizes vying for attention. In such a scenario, it can be pretty hard to get the attention of your target audience.
However, if you can answer their 'I want to know' questions effectively using content such as blogs, etc, you might be their answer to the place 'I want to buy' from as well.
Gives you a competitive edge
By investing in micro-moment marketing, you can easily expect success in your future. You'll be simplifying user experience which will automatically make them like you more, and this naturally gives you a competitive edge over all those who aren't doing the same.
Holds the attention of users
With so much content to choose from, people usually don't have great attention spans. You need to make them listen to you and with the help of this form of marketing, you can do just that.
Create content that immediately fulfills those intent-rich queries of the customers so that choose your product or service. You need to ensure that you provide only valuable information though that effectively makes them act on their desire.
How to do Micro-Moment Marketing?
To successfully do micro-moments marketing, you just need to focus on the five 'W's:
Who
Figure out 'who' your target audience is. Their demographic, preferences, likes, and dislikes. Anything that can help you in creating content that will cater to their needs. After this, your target market should be refined into segments so that you can carry out competitive campaigns.
What
Learn 'what' your target audience searches for, their patterns, according to the different micro-moments. After that start building your strategy. Many times, 'I want to know' will include several keywords as opposed to 'I want to buy' moments, where there won't be as many.
Where
If you are able to gauge 'where' they search, it can be extremely vital for your marketing strategy. Depending upon their search behavior, you'll be able to find 'I want to go' moments and then focus on where people usually go after they've been to a particular place for whatever purpose. You can optimize your Google My Business account accordingly.
When
The 'when' can help you in displaying your content at a fixed time, this could be a particular day, time of the week, etc. By knowing when exactly your target audience wants some particular information, you can optimize your campaign and launch PPC campaigns, and other digital marketing strategies.
Why
'Why' is perhaps the most important of them all since it helps you in convincing your target audience to opt for the option you're providing. Why should they go to your shop over a similar one, which is just a few minutes away? By understanding the other four 'W's, formulate an answer. You can use personalization to get even better results.
Conclusion
While this is not a new marketing technique as it was introduced by Google way back in 2015, not many are easily swayed from their set ways. This is what gives you a competitive edge.
By hopping on the latest trends and using them effectively, you remain relevant and improve your business. Follow the steps given above and start building your micro-moment marketing strategy.
For more such marketing strategies, don't forget to check out Digital Ready's Blog section. Further, go over the various digital marketing courses that we offer and take your first step towards becoming a digital marketer.
Image Source – Google | Image by Digitalready
Content Source – Google | Content by Digitalready